OUR STORY
Our team is made up of talented individuals who share a passion for organizing and maximizing living spaces. The reason our products work so well is because we design them for our own use. Coming up with solutions for dealing with the day-to-day clutter drives us to make extraordinary storage systems.
Our Mission
To provide an easy to assemble storage solution that takes less time to set up so you have more time to do what you enjoy versus spending countless hours assembling hundreds of parts and pieces. Reclaim your garage space in less.
Our Commitment
At Armadillo, we stand by our products. In fact, we're so confident in the Armadillo brand, we offer an industry-leading limited lifetime warranty that is as ironclad as our products. This is our commitment to you, as well as our craftsmanship, quality materials and service.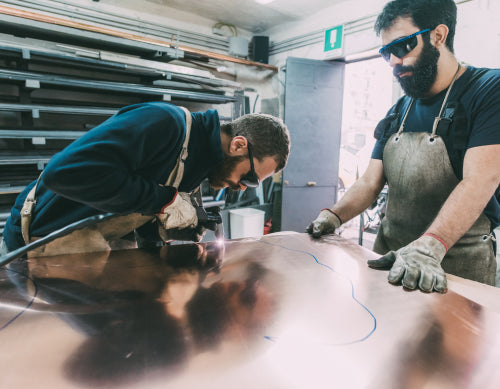 WHY ARMADILLO?
Hassle-free Warranty
For the life of the product, when installed, used and maintained in accordance with the instructions furnished with the product, Armadillo will replace the defective product or parts to correct defects in materials or workmanship.